Speaker Cable Wire with Gold-Plated Banana Tip Plugs
SPEAKER WIRE WITH BANANA PLUGS - Our banana plug speaker wire is made from pure copper oxygen free speaker cable with speaker plugs. High quality and in wall CL2 rated premium banana plug wire designed for home stereo, center channel speakers, subwoofer, and sound systems.
SPEAKER CABLE BANANA TIP - Our high end terminated speaker wire with banana tips come with jacket and color coding to distinguish polarity. Typically, a red banana tip is positive and black banana tip is negative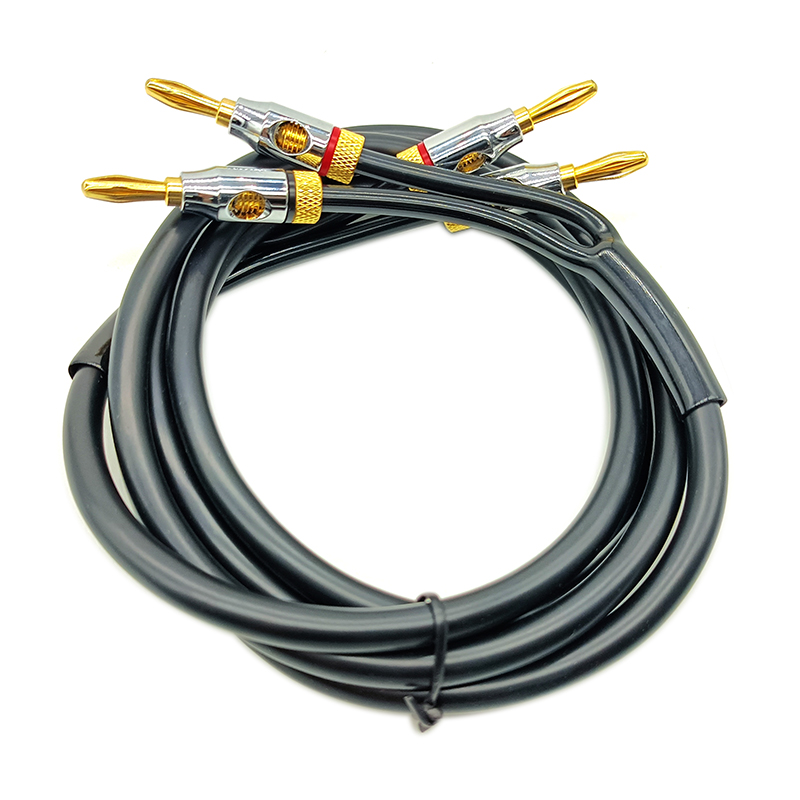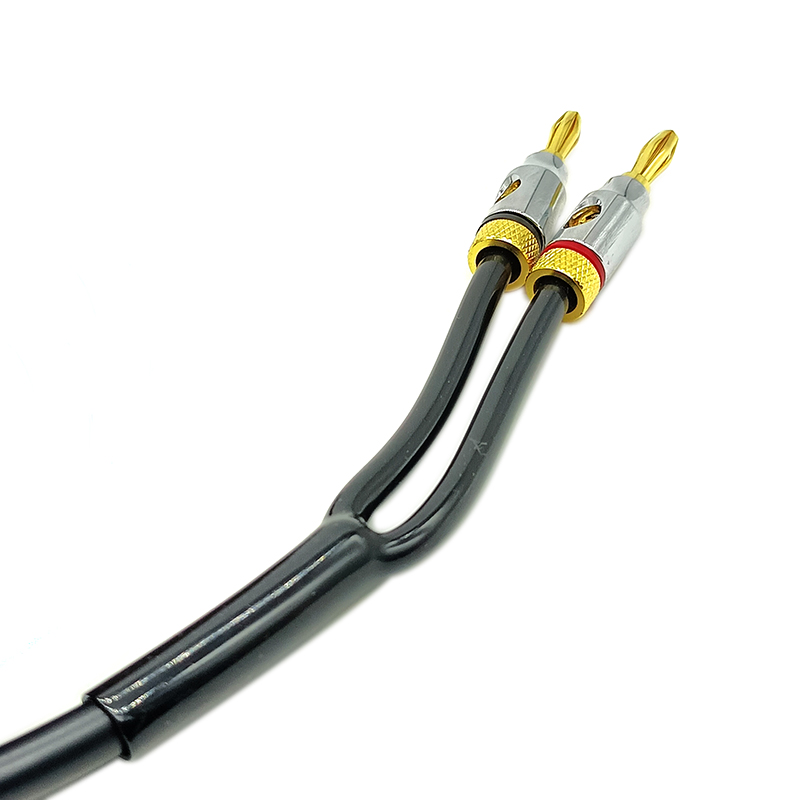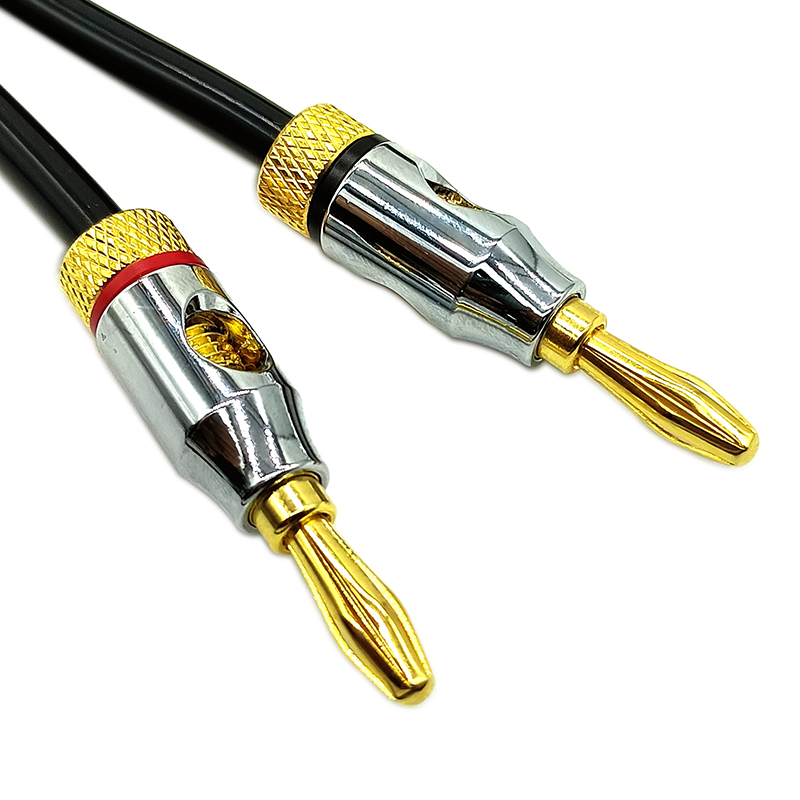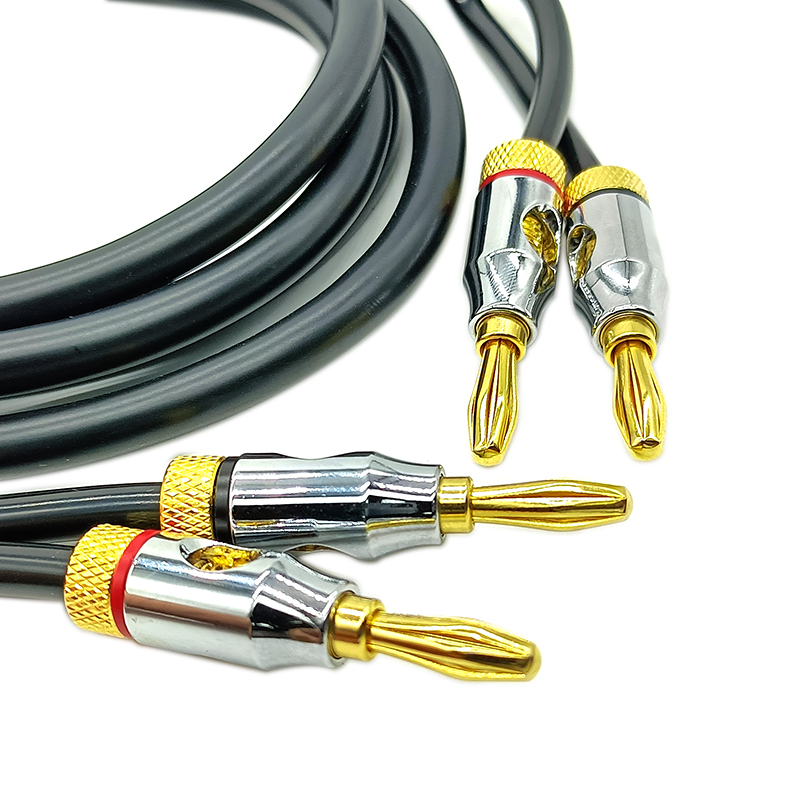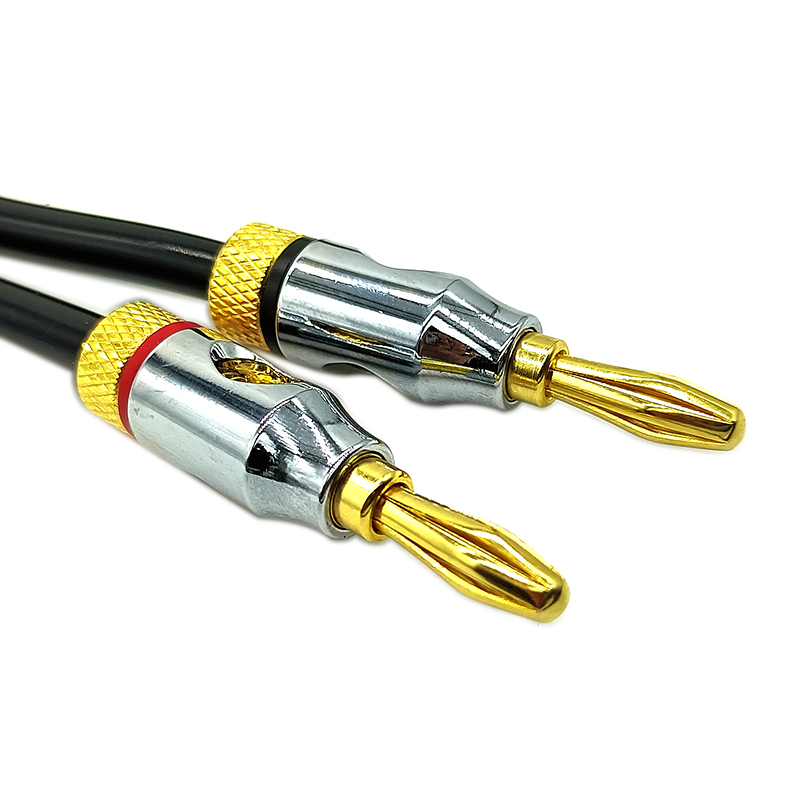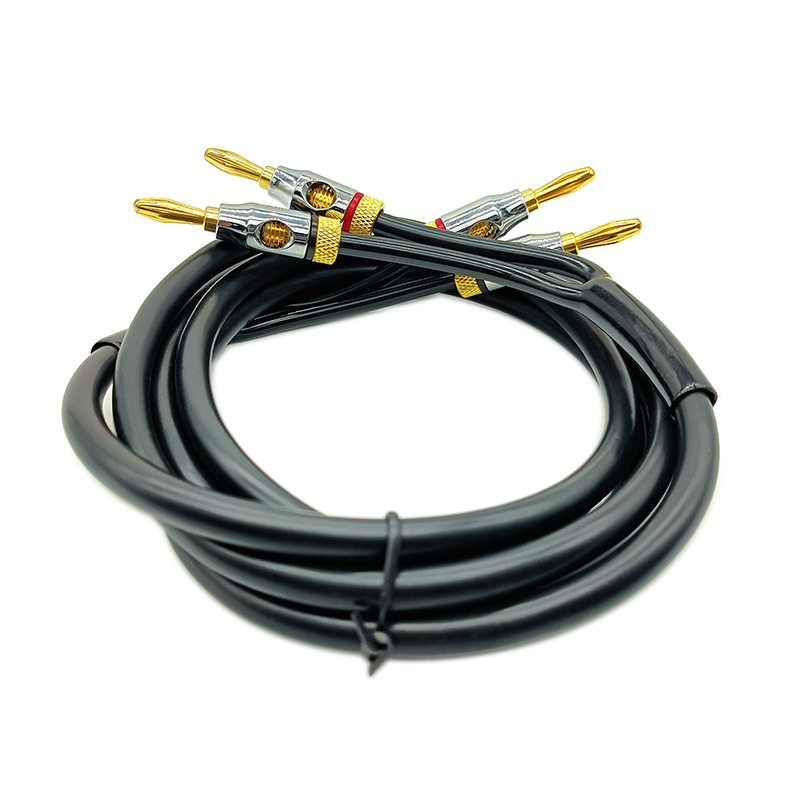 SPEAKER WIRE WITH BANANA PLUGS - Our banana plug speaker wire is made from pure copper oxygen free speaker cable with speaker plugs. High quality and in wall CL2 rated premium banana plug wire designed for home stereo, center channel speakers, subwoofer, and sound systems.
SPEAKER CABLE BANANA TIP - Our high end terminated speaker wire with banana tips come with jacket and color coding to distinguish polarity. Typically, a red banana tip is positive and black banana tip is negative
DUAL BANANA WIRE SPEAKER PLUGS - The double banana plug tips for speaker wire are gold plated, corrosion resistant with premium high strand count for highest clarity, sound accuracy, and low signal distortion.
HIFI BANANA PLUG WIRE FOR SOUND SYSTEM - Best banana plug wire for bi-wire or bi-amp without the hassle, customization, and cutting your own banana plug speaker wire. Package Contents: Each package includes 1 x speaker cable with dual banana plugs for your hi fi home stereo speaker system.
FOR HOME STEREO, SPEAKER, SUBWOOFER - Our speaker wire banana tip cable comes in 3ft, 6ft, 10ft, 15ft, 25ft, 35ft lengths and black or white colored banana speaker wire for bi-wiring or bi-amping.